THE MINISTRY OF THE WATCHMAN INTERNATIONAL
HEALING SCHOOL & MIRACLE SERVICE
April 28, 2018 at 12:00 noon
The Ministry of the Watchman, Church for All Nations
4200 Prospect Ave, Cleveland, Ohio
REV. BARBARA WILLIAMS, TEACHER

UPCOMING HEALING SCHOOL DATES

Watch a Healing School & Miracle Service Online!

THE HOUR HAS COME FOR
YOUR EXTREME MIRACLE!

Hundreds have been healed by God during these powerful services!

COME EXPECTING YOUR MIRACLE!!

Rev. Williams has a powerful healing ministry. God has done notable miracles in her meetings, such as the healing the deaf, healing cancer, removing growths, and healing broken limbs. God also does special miracles through handkerchiefs and prayer cloths. You will want to come if you are sick, and bring the sick to these powerful meetings.
Jesus healed everyone who came to Him believing...
AND HE STILL DOES TODAY!!
Come and learn principles of divine health, healing, how to be healed and how to pray for the sick. We will also pray for the sick.
If you know someone who is sick and cannot attend, please bring articles of clothing and handkerchiefs. We will anoint and pray over them during the service and believe they will be healed according to Acts 19:11.

COME ONE! COME ALL! It is our rightful inheritance to walk in the Power of the Holy Spirit and do the full gospel ministry.

This service will include a time of laying on of hands to impart the healing anointing to believers and ministers.

Whether you are a minister, called to the ministry, or a believer who wants to obey the Great Commission, please join us for a day filled with the power and the Glory of God!

These Meetings are always FREE and open to the public.
No Registration Fee! All Welcome!
Notable Miracles! Bring the Sick!

Upcoming Healing School & Miracle Service Dates:
Cleveland Healing School & Miracle Service
April 28, 2018 at 12:00 noon
The Ministry of the Watchman, Church for All Nations
4200 Prospect Ave, Cleveland, Ohio
"Miracle Getaway" Bus Package Available from Detroit and Toledo
Toledo Healing School & Miracle Service
June 9, 2018 at 11:00 a.m.
Monroe Street United Methodist Church
3613 Monroe St, Toledo, Ohio 43606
Bus Available from Cleveland, Ministry Van from Detroit
Detroit Healing School & Miracle Service
August 11, 2018 at 1:00 p.m.
St. John Banquet and Conference Center
22001 Northwestern Highway
Southfield, Michigan
Part of this year's Power and Glory of God Conference
Bus Available from Cleveland and Toledo
Call for details: 1-800-560-9240


"He Sent His WORD and Healed them

& Delivered them from their destructions." Psalm 107:20


CDs & DVDs are available Immediately after the meetings.

If you cannot attend, but would like to order the teaching, or to obtain copies of past healing schools, call 1-800-560-9240


You may also visit our "Healing School" Page in our Online Bookstore and ORDER NOW!

Recent Healing School Titles include:
HEALING PRESCRIPTIONS

HIS PASSION, OUR HEALING

FORGIVE YOUR WAY TO HEALING

THE BLOOD STOPS THEM DEAD IN THEIR TRACKS

DONíT LET YOUR MIRACLE PASS YOU BY!!

Learn how to receive your healing from Heaven, and not let go of itÖGOD WANTS YOU WELL!
TASTE & SEE THAT THE LORD IS GOOD!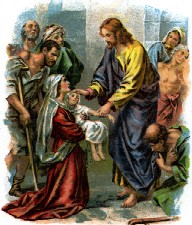 GOD WANTS YOU WELL!!!
To find out How Jesus Heals the Sick Today, Click HERE!